Alton Sr High School
Class Of 1969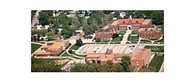 In Memory
Thomas Ohley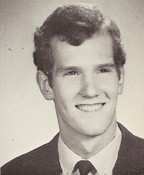 Thomas H. Ohley, 53, died at 9:15 a.m., Monday, October 11, 2004, at Blanchette Place Nursing Home in St. Charles, Missouri.
He was born March 11, 1951, in Alton to Harold L. and Rosemary I. (Schmitt) Ohley.
He graduated from Alton Senior High School and was employed for many years as a truck driver for his family's business, Ohley Transfer Company of Alton, and was a member of the Fraternal Order of Eagles Alton 254.
He is survived by his mother, of Alton; a son and daughter-in-law, Jason and Julie Ohley; and a grandson, Austin Ohley, all of Mount Vernon, Illinois; a brother, Steven C. Ohley of Tampa, Florida; other extended family; and many friends.
Burial was in Valhalla Memorial Park in Godfrey.
Arrangements were made through Fine-Burke-Staten Funeral Homes in Alton.