Alton Sr High School
Class Of 1969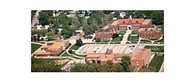 In Memory
Elverna Delores Pierson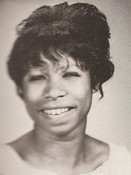 Elverna D. Pierson, 71, went to be with God the morning of Wednesday, July 1, 2020 after her battle with cancer.
She was born April 19, 1949 to Harry and SamElla (Edmondson) Pierson. She lived a very active life as she enjoyed walking all over town and socializing with many friends. She also loved watching classic movies and had a special talent of drawing. She spent many of her Sundays and Wednesdays at church praising the Lord.
She graduated from Alton High School and was a CNA for many years at multiple facilities before retiring.
In addition to her parents she was preceded in death by four brothers, Harry, Morris, William and Robert Pierson; one sister Lerceene Hoskin; and one grand-daughter, Serenity Pierson.
She is survived by three sons, Bryon Pierson Sr., Kory Pierson Sr. and Brandon (Lillie) Pierson; four daughters, Kanedra (Ryan) Everage, Tanisha Pierson, Tiara Pierson and Knatoya Pierson; and three brothers, Allen (Mary) Pierson, Edward Pierson and Jeffery Pierson; also one sister, Anneal Thigpen.
She is also survived by many grandchildren, great-grandchildren, nieces, nephews, cousins and friends.
A memorial service will be held at a later date.