Alton Sr High School
Class Of 1969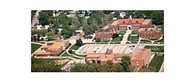 In Memory
Christie M. Rain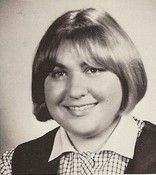 Christie Marie Rain, 56, passed away July 11, 2007, in Atlanta, Georgia, from complications of diabetes and heart disease. Born November 15, 1950, a daughter of Shirley and Christopher John Rain, she was known lovingly as "the smart one" in the family. She earned a degree in physics and moved to Texas in the 70's to assume a supervisory position at Texas Instruments in their chip manufacturing operations. Later she moved to California to become a health physicist in the Navy's nuclear submarine operations. She retired to the Atlanta area as her health declined.
Surviving are her mother, Shirley Bierbaum, of Atlanta, Ga.; two sisters and a brother-in-law, JoAnn Rain and husband, Rick Williams, and Jeannie Rain, all of Atlanta; a brother, Steven D. Rain of Alton; a stepbrother, Glen Wayne Bierbaum of Fosterburg; and several nieces and nephews.
She was preceded in death by her father; a sister, Susan; two brothers, John and Kevin Rain; and two stepbrothers, David and Don Bierbaum.
A private memorial service was held in Atlanta. The American Diabetes Society was named as a memorial. R.T. Patterson Funeral Home was in charge of arrangements.

A portion of this information was supplied by The Atlanta Journal and the Atlanta Constitution.