Alton Sr High School
Class Of 1969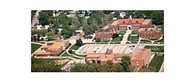 In Memory
Vicky L. Ramage (Boyer)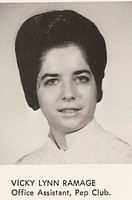 Alton

Sr High School


Class Of 1969

Vicky L. (Ramage) Boyer, 27, of Brighton, died at 5:14 p.m. Sunday, October 29, 1978, at St. Joseph Hospital in Alton after a lengthy illness. Born September 22, 1951, in Bethalto, she was the daughter of Ray and Marjorie (Dale) Ramage of Brighton, and married Duane R. Boyer on Nov. 6, 1976, at Oxnard, California.
Surviving in addition to her parents and husband, are two sons, Jeffrey Erwin and William Michael Erwin, both at home; a brother, Randy Ramage of Brighton; and a sister, Rhonda Gepford of Ft. Jones, California.
Visitation and funeral services were held at Smith Funeral Home in Alton with the Rev. James Parks, pastor of the Brighton Assembly of God Church, where she was a member, officiating. Burial was in Rose Lawn Memory Gardens, Bethalto.