Alton Sr High School
Class Of 1969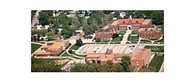 In Memory
Robert H. Schelle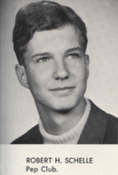 Robert H. "Butch" Schelle Jr., 43, died at 7:45 p.m. Sunday, June 25, 1995, at home.
Born July 4, 1951, in Alton, he was the son of the late Robert H. and Charlotte Mary (Clark) Schelle Sr.
He was an ultra sound technician at St. Louis Regional Hospital and a U.S. Air Force veteran.
Surviving are two sisters, Betty Mans Pollard of Tucson, Arizona and Mrs. Donald (Karen) Cannady of Jacksonville, Florida.
Services were held at Elias-Smith Funeral Home in Alton with Rev. Don Roberts officiating. Military graveside rites were conducted at Upper Alton Cemetery by East Alton American Legion Post 794.