Alton Sr High School
Class Of 1969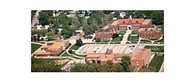 In Memory
Patricia A. Seago VIEW PROFILE
Patricia Ann "Aunt Pat" Seago, 67, of Springfield, formerly of Houston, TX, passed away at 3:00 p.m. on Sunday, April 7, 2019, at her home.

Patricia was born September 16, 1951, in Alton, IL, the daughter of Allen and Judith V. Howard Seago.

Patricia was employed with AIG, in Houston, Texas, until her retirement after more than 30 years of service. She enjoyed music and art. She was also an advocate for English as a second language and tutored at Literacy Advance for several years. Due to illness after retirement she eventually moved to Springfield IL to be close to her niece Barb.

Patricia was preceded in death by her parents.

She is survived by her siblings, Beverly Butler and Brian Seago, both of Alton; half-sister, Laurie (husband, Bobby) Watts of Cottage Hills, IL; nieces, Barbara Jeanne (husband, Daniel) Ruckman Soppe and Chelsea McMillian; and nephew, Nicholas McMillian.

Cremation was provided by Butler Cremation Tribute Center.

Ceremonies will be held at a later date.

Memorial contributions may be made to Literacy Advance of Houston, 2124 Wilcrest Dr., Houston, TX 77042.
Click here to see Patricia A.'s last Profile entry.