Alton Sr High School
Class Of 1969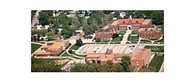 In Memory
Clara A. Shaw (Lovett)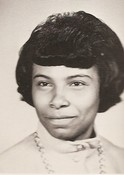 Clara A. (Shaw) Lovett, 59, passed, with her hand in her husband's, Friday, Feb. 27, 2009, at Barnes-Jewish Hospital in St. Louis.
She was born in Alton Jan. 23, 1950, to the union of the late William and Clara (Howard) Shaw.
She attended Alton public schools and was a certified nurses' assistant for 25 years at Saint Anthony's Hospital in Alton. She was a member of Shalom Church City of Peace. She loved to read. Above all, she was a caring and loving wife.
She leaves to cherish her lasting memories a devoted husband of 37 years, Aaron Lovett; a loving daughter, Cheryl Lovett, both of Alton; two sisters, Gwendolyn Shaw of Wheaton, Ill., and Georgian Clark of Alton; three brothers and their wives, William and Kathryn Shaw of Aurora, Colo., and Preston and Mary Shaw and Joseph and Dorothy Shaw, all of Alton; a host of brothers and sisters-in-law, "the Lovetts," and many nieces, nephews, cousins and friends.
In addition to her parents, she was preceded in death by two sisters, Delores Shaw and Dorothy Knight; and four brothers, James, Herbert, Wilfred and Rudolph Shaw.
Visitation was held at Deliverance Temple Church of God in Christ. Pastor Gregory L. Harrison officiated.
Interment followed at Upper Alton Cemetery.