Alton Sr High School
Class Of 1969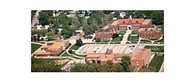 In Memory
Gary L. Shelton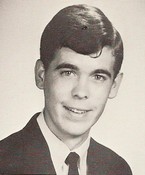 Gary Lee Shelton, 52, died Saturday, June 26, 2004, at his residence in Jerseyville.
He was born July 17, 1951, in Peoria, to Eddie Shelton of Jerseyville and the late Lucille (Halterman) Shelton.
The 1969 graduate of Alton High School later graduated from the University of Florida in Gainesville, Fla. He was a creator and loved to draw, cook and decorate and had been employed as an architectural engineer in the Houston area. He and his wife, Elaine, resided for several years in the Houston area before her death in an automobile accident in 1981.
In addition to his father, surviving are three sisters and brothers-in-law, Terri Lynne and John Thomas, Jean and Arthur Isringhausen, all of Jerseyville, and Dora Mae and Harold Baird of Manchester; two brothers and sisters-in-law, Eddie Joe and Brenda Shelton of East Alton and Robert and Carol Shelton of Valley City; an aunt, Pauline Trinkle of Flora; and several nieces, nephews and cousins.
Memorial visitation and services were held at the Fieldon United Church of Christ with the Rev. Barbara Alley officiating. Burial of his cremains was in the Fieldon Cemetery.
Memorials may be given to the building fund of the Fieldon United Church of Christ. Crawford Funeral Home in Jerseyville was in charge of arrangements.