Alton Sr High School
Class Of 1969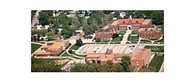 In Memory
Stephen A. Spencer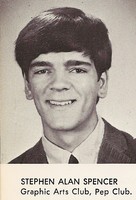 Spec. 4 Stephen Alan Spencer, 20, the son of Mr. and Mrs. John D. Spencer of Alton, was killed in action in Vietnam on April 24, 1971.
He was born in Oblong, Ill., Oct. 18, 1950, and graduated from Alton Senior High School in 1969.
He was employed by Laclede Steel Co. before entering the Army in January of 1970. He began his tour of duty as a medic in Vietnam in July of 1970. Steve served his country well by retrieving the injured soldiers wounded on the battle field. He was doing his job during a battle when the tank he was in was attacked.
In addition to his parents, he was survived by three brothers, Dennis Spencer of Alton, Dane Spencer of East Alton, and Kevin Spencer at home; a sister, Mrs. Cindy Burns of Alton, and a half sister, Mary Ann Spencer of Godfrey. He also left behind a girlfriend as he reported for duty in Vietnam.
Visitation was held at Gent Funeral Home in Alton. Funeral services were held at the Hillcrest Church of the Nazarene with the Rev. Thomas Edwards officiating. Burial was in Upper Alton Cemetery.
Steve's brother-in-law, Robert Burns, who had been stationed with the Marines in the Philippines, served as the military escort from California to Alton.