Alton Sr High School
Class Of 1969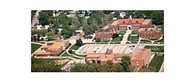 In Memory
Glenn D. Springer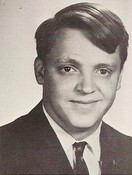 Glenn D. Springer, 55, of Nitro, West Virginia, died unexpectedly Thursday, Feb. 8, 2007, after a long illness.
The former area resident was employed by the U.S. Postal Service as a data entry clerk in the Remote Encoding Center in Charleston, W. Va. He was a member of Maranatha Fellowship Church in St. Albans and the United Postal Workers Union.
Surviving are his wife, Ginger; a son, James C. Springer of Philippi, W. Va.; a daughter, Audrianna R. Springer of Nitro; his parents, Jackie and Pearl Edna Springer of Glen Allen, Mo.; five brothers and their wives, Calvin and Helen (Red) of Godfrey, Daniel and Trudy of Alton, Ronald and Carolyn of West Alton, Terry and LaTisha of Godfrey and Jackie and Donna of Alton; three sisters and their husbands, Nancy and Larry Mobely of Seddwickville, Mo., Joannie and Michael Cassens of Grafton and Carol and Rick Smith of Fredricktown, Mo.; 28 nieces and nephews; and 17 great-nieces and great-nephews.
He was preceded in death by his paternal grandparents, Joseph and Mamie Springer; maternal grandparents, Charles and Nancy Stamm; and a brogher, David Neil Springer.
Funeral Services were held at the Maranatha Fellowship Church, with the Rev. Dr. James Wright officiating. Burial followed in Teays Hill Cemetery.
In lieu of flowers, donations may be made in his memory to the Marranatha Fellowship Family Life Center, 2910 Kanawha Terrace, St. Albans, WV 25177.
Keller Funeral Home of Dunbar, W. Va., was in charge of arrangements.