Alton Sr High School
Class Of 1969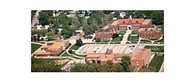 In Memory
Gregory C. Tannler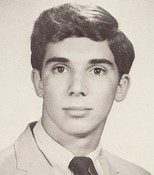 Gregory C. Tannler, 45, died Thursday, March 7, 1996, in Medfield, Mass., after a four-month illness.
He was a welder, working at Olin out of Plumbers and Pipefitters Local 533 and the Boilermakers Union for 20 years.
Born Nov. 4, 1950, in Nuremberg, Germany, he was the son of Charles and Lucy Tannler of Medfield.
He married the former Patricia Nuzum June 28, 1980, in Medfield. She survives.
In addition to his wife and parents, surviving are a daughter, Hannah Tannler of Alton; a son, Dane Tannler of Alton; two sisters, Joan Miner of Medfield and Barbara White of Hollistan, Mass.; and a brother, Robert Tannler of Medfield.
Services were held at Roberts-Mitchell Funeral Service in Medfield. Burial was also in Medfield.
A memorial Mass was held at Saints Peter and Paul Catholic Church in Alton. Staten Funeral Home of Alton was in charge of local arrangements.