Alton Sr High School
Class Of 1969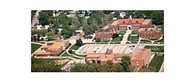 In Memory
Leslie D. Taylor (Neilson)
Leslie D. Taylor Neilson, age 67, of Alton, passed away Monday, November 12, 2018, at Christian Hospital North East.

She was born May 13, 1951, in Alton, the daughter of Charles and Shirley (O'Donnell) Taylor. She married Phillip Neilson in 1989 at College Ave. Presbyterian Church, and he survives.

Leslie was an active member of Abundant Life Church. She was passionate about her faith in God, and loved to sing in church. Leslie loved to travel and shop with her friends, and enjoyed her mission trip to Prague. Her greatest joys were spending time with her family, her friends, and enjoying the freedom of being on the motorcycle with her husband and friends.

In addition to her husband, Phillip "Larry"; she is survived by two children and their spouses, Charlia "Carly" and Mark Reader of Alton, and Blake and Tiffiny Gray of Cottage Hills; a mother-in-law, Clara Pierceall of Bethalto; two sisters and two brothers-in-law, Amy Cramner and Kevin Cramner of Brighton, and Julie and David Meyer of S. Roxana; four grandchildren, Kaytlin, Cameron, Abbigail, and Annabelle Gray; and many other relatives and friends.

Visitation will be held Thursday, November 15, 2018 from 4:00 to 7:00 pm at Elias, Kallal and Schaaf Funeral Home in Alton.

Funeral services will be held Friday, November 16, 2018, at 10:00 am at Abundant Life Church in Alton with Pastor Roy Rhodes officiating.

Burial will take place in Union Cemetery in Greenfield.

Elias, Kallal, and Schaaf Funeral Home in Alton is in charge of arrangements.