Alton Sr High School
Class Of 1969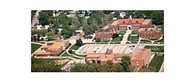 In Memory
Richard L. Unterbrink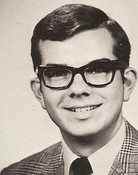 Richard L. Unterbrink, 41, died Friday, March 20, 1992, at Barnes Hospital in St. Louis
An interior designer with more than 15 years experience, Unterbrink worked at Mackey and Associates of St. Louis. He was responsible for the interior design on such projects as the National Air and Space Museum and the University of Riyadh, Saudi Arabia. He provided space planning and interior design services for office and residential projects.
Unterbrink received the American Institute of Architects Award for Design Excellence.
He was born Dec. 17, 1950, in Alton and is survived by his parents, Victor and Moreland (Voss) Unterbrink and a sister, Agnes Lawrence, all of Belleville.
Memorial services were held at Christ Church Cathedral in St. Louis with Mayer Funeral Home in charge of arrangements.
Memorials were suggested to Doorways, P.O. Box 4652, St. Louis, MO 63108, where he served on the board of directors; or a charity of one's choice.