Alton Sr High School
Class Of 1969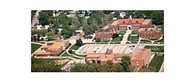 In Memory
John M. Webb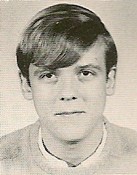 John M. Webb, 55, of Chino, California, died at the Arrowhead Regional Medical Center in Colton, Ca., on Sunday, September 30, 2007, after a brief illness. Born on November 27, 1951, in Alton, he was a son of the late Wesley and Mabel Webb. He had been in the aerospace field all of his adult life and was a co-founder of Ozark Mountain Technologies, from which he was retired.
He leaves behind four children, Jason, Nathaniel, Rachel and Lauren; three grandchildren; and two brothers, Bob and Bill.
In addition to his parents he was preceded in death by one sister, Jeanette.
Cremation rites were accorded and plans for a memorial service in Alton are pending.
John will be remembered as a fun-loving guy who loved music and enjoyed playing guitar and piano.