Alton Sr High School
Class Of 1969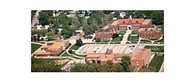 In Memory
Deborah E. Westbrook (Phipps)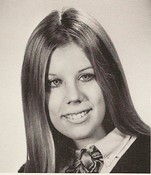 Deborah "Debe" Ellen Westbrook Phipps lost her battle against cancer and died on Thursday, March 16, 2006, at age 55.
She was born on February 20, 1951, in St. Louis, MO, the daughter of Doris Kase of Alton and Donn Westbrook of Fontine, Montana. In addition to her parents, she is survived by and will be greatly missed by her life partner, Susan Maida of Tampa, Florida, two daughters and a son-in-law, Faith and Eric Jocksich of Alton, Hope Phipps of Alton and a son and daughter-in-law, Jesse and Molly Phipps of Alton. She leaves six grandchildren Alex Phipps, Duncan Fife, Kobe Duncan, Jacob Phipps, Kauri Dickinson, and Mackenzie Jockisch, a brother, Robert Kase of Ziegler, IL, two sisters and a brother-in-law, Denise Forstner of Sarasota, FL, and Darlene and Pat Snyder of St. Petersburg, FL and other extended family and many dear friends.
Staten-Fine Funeral Home in Alton was in charge of arrangements and Interment was in Upper Alton Cemetery.