Alton Sr High School
Class Of 1969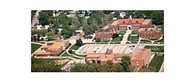 In Memory
Rebecca Sue Westbrook (Ribbing)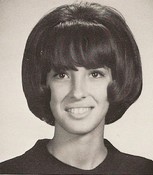 Rebecca Sue (Westbrook) Ribbing, 57, died Thursday, May 8, 2008, at Poplar Bluff Regional Medical Center.
She was born Aug. 16, 1950, in Alton.
On Aug. 29, 1972, she married Jerry Ribbing in Plattsmouth, Neb. He survives.
A homemaker, she was a member of Grace Methodist Church. She enjoyed family time and arts and crafts.
In addition to her husband, surviving are her parents, August E. and Barbara (Huffstutler) Westbrook of Brighton; two daughters and their husbands, Suzette and Wilson Bowling of Bull Shoals, Ark., and Whitney and Ryan Perez of Poplar Bluff; five grandchildren, Garrett, Mason, Jacob and Hailey Bowling and Mannon Pretz; and two brothers and a sister-in-law, David Westbrook of Hazelwood, Mo., and Todd and Kelly Westbrook of Decatur, Ill.
Visitation and services were May 12 at Cotrell Funeral Services in Poplar Bluff. The Rev. Kurt Schuermann officiated.
Burial was at Memorial Gardens Cemetery in Poplar Bluff.
She was an organ donor and among her contributions was her bone marrow.