Alton Sr High School
Class Of 1969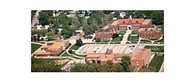 In Memory
William R. White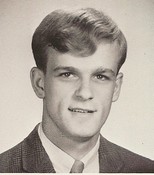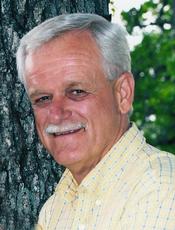 William "Bill" Robert White, 62, of Henley, Missouri, passed away Sunday, December 8, 2013 at his home. He was born on June 11, 1951 in Alton, Illinois a son of Joseph O. and Esther Lee Scroggins White. He was united in marriage on November 3, 1973 to Shirley Stegeman, who survives at the home.
Bill attended Alton High School and Bellville Community College in Bellville, Illinois. He worked for Sprint for 34 years, as a cable splicer and worked in a lot of the Missouri State Office Buildings. He was a member of Peace Lutheran Church. He was a member of IBEW Loc 2, where he served as a Union Rep. Bill served on the Eugene Cole R-V School Board where he was proud to hand both of his daughters their high school diplomas. He enjoyed spending time at Truman Lake with his family especially his grandchildren, going on trips, spending the winters in Texas, going hunting and fishing, and his dog Ralph, the beagle and Buddy, the puggle. Bill took pride in being able to help others and enjoyed his retirement to the fullest.
He is also survived by his two daughters: Sara Seaver (Andy) Of Jefferson City and Vanessa Boeckmann (Jason) of Wardsville; three brothers: Joe White (Brenda) of Mt. Olive, Illinois, Jim White of Godfrey, Illinois and David White (Brenda) Pocahontas, Arkansas; four grandchildren: Aiden and Aubrey Boeckmann and Olivia and Will Seaver; and numerous nieces and nephews. He was preceded in death by his parents and one infant brother: Warren White.
Friends will be received from 4:00 – 7:00 p.m., Wednesday, December 11, 2013, at the Houser-Millard Funeral Home, Jefferson City. Funeral services will be held at 11:00 a.m., Thursday, December 12, 2013, at Peace Lutheran Church, 7808 New Church Road, Jefferson City, MO 65101, with Pastor Jeffery Merseth officiating. Interment will follow in Peace Lutheran Church Cemetery. Expressions of sympathy may be made to Peace Lutheran Church.
Arrangements are under the direction of HOUSER-MILLARD Funeral Directors, 2613 W. Main St., (573) 636-3838. Condolences may be left for the family online at www.millardfamilychapels.com