Alton Sr High School
Class Of 1969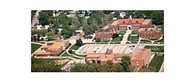 In Memory
Nina M. Wildhagen (Cloninger)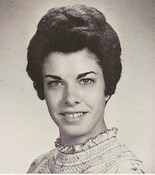 Nina M. (Wildhagen) Cloninger, 47, died Tuesday, Jan. 13, 1998, at the family home in Godfrey.
Born Jan. 3, 1951, in Alton, she was a daughter of Irvin Wildhagen of Brighton and the late Lois R. (Crater) Wildhagen.
She married Albert L. Cloninger Oct. 22, 1970, in Godfrey. He survives.
In addition to her husband and father, surviving are a daughter, Rachel Erin Cloninger at home; a son, John Edward Cloninger at home and two brothers, David Wildhagen of Napa, California and Dennis Wildhagen of Brighton.
Visitation and funeral services were held at Staten Funeral Home in Alton with the Rev. Dave McElwain officiating. Burial was at Bethany Cemetery in Godfrey.
Memorials were suggested for trees through Pride, Inc.