Alton Sr High School
Class Of 1969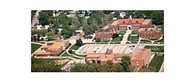 In Memory
Louis T. Williams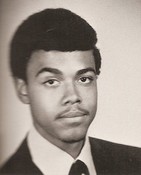 Louis Ted Williams went home to be with the Lord on August 28, 2016, surrounded by family.
He was born on January 4, 1951, in Alton, Illinois to the parentage of Leroy and Anna Watson Williams. His parents preceded him in death. He confessed a love for Christ at a early age and was baptized at the age of 12 at St. John Missionary Baptist Church of Alton, Illinois under the leadership of Pastor Thomas P. Wright. Louis, a former resident of Chattanooga, was currently residing in Athens; united in holy matrimony to the late Carol (Witt) Williams and later united in matrimony with Louise T. Williams.
Upon graduating from Alton Senior High School, he served four years in the United States Air Force during the Vietnam Era Conflict. After a tour in Europe, he was honorably discharged and settled back into civilian life. He was a former employee of the Tennessee Valley Authority, Chattanooga State Community College and Memorial Hospital.
He leaves to cherish precious memories, one son, Christopher (Andrea) Williams of Athens; two brothers, Joseph (Doris) Williams of Godfrey, Illinois; Leroy (Denese) Williams Jr. of Cleveland, Tennessee; three sisters, JoAnn (Reginald) Cooper of Colorado Springs, Colorado; Vicki (Nathan) Carroll of Bolingbrook, Illinois; and Robin Williams of Alton, Illinois; three grandchildren, Erabella, Zion and Jakyran; three loving aunts, Barbara Johnson and Mildred Ailsworth of Memphis, Tennessee and Katherine Burrows of Wichita, Kansas; and a host of nieces, nephews, cousins and friends. Louis' work on this earth is finished, but his love in our hearts will continue to speak in OUR life forever.
Funeral services will be 11 a.m., Friday, Sept. 2, 2016, in the chapel of Laycock-Hobbs Funeral Home with the Pastor Larry W. Saunders of Voice of Deliverance, C.O.G.I.C. officiating. Graveside services will be 2 p.m., Friday, at the Chattanooga National Cemetery with military honors. Active pallbearers will be his family. Honorary pallbearers will be Nathan Carroll and Reginald Cooper. The family will receive friends from 10-11 a.m., prior to the service at the funeral home.
Those unable to attend may send condolences to www.laycock-hobbs.com. Laycock-Hobbs Funeral Home in Athens is in charge of the arrangements.