Alton Sr High School
Class Of 1969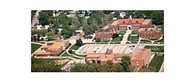 In Memory
Susan J. Wiseman (Turley)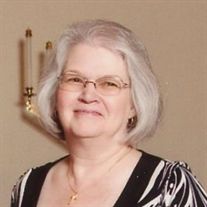 Susan Jane Turley, age 63 of Greenville, passed away Monday, July 6, 2015 in Barnes Hospital, St. Louis, Missouri.

Susan Jane Wiseman, the daughter of Clyde H. Wiseman II and Edith Delphene Wilson was born September 24, 1951 in Alton, Illinois. She grew up in Alton, attended the local schools and graduated from Alton High school with the class of 1969. Susan attended Illinois State University and then Southern Illinois University Edwardsville where she also worked in the offices.

Susan and Kent (Sam) Turley were united in marriage on April 23, 1977 in Alton, Illinois. Sam and Susan owned and operated Greenville Bowl from 1979-1999. Susan enjoyed running the kids leagues on Saturdays for many years. For the past 22 years Susan has worked in the Bond County Circuit Clerk's Offices as the deputy clerk. She was a member of the New Beginning's Southern Baptist Church in Greenville. Susan played violin and piano and sang often at the church. She loved her family and was a devoted wife and mother.

Surviving is her husband Sam, son Doug Turley of Greenville, son Rob Turley and wife Kara of Troy, Illinois and a daughter Jill Turley of Greenville. Susan is also survived by a brother Clyde Wiseman III of Godfrey, Illinois. She was preceded in death by her parents and a sister Mary Delphene Wiseman in childhood.
Funeral services will be held 11:00 a.m. Saturday, July 11, at the Donnell - Wiegand Funeral Home in Greenville. Visitation will be held from 4-8 p.m. Friday at the Donnell - Wiegand Funeral Home in Greenville. Memorials may be made to the Greenville High school Music Boosters or the Bond County Shriners.