Alton Sr High School
Class Of 1969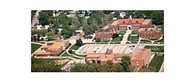 In Memory
Richard A. Harshbarger

Richard A. Harshbarger, 51, died Sunday, Sept. 29, 2002, at his home after a long, courageous battle with cancer.
He was born March 7, 1951, in Alton to William and Muriel (Daniels) Harshbarger.
He married the former Wanda Bess Dec. 22, 1969, in St. Charles. She survives.
The Vietnam veteran worked for Butternut Bread in 1989 for four years. He helped to open and manage several movie stores in the area. He was owner of Movie Express in Wood River in 1993.
He was coach of his son's baseball team the "Firebirds" for six years, was a drummer in various bands, including Route 3, and was a great woodworker who was well liked.
In addition to his wife, he is survived by four sons, Richard and his wife, Angela, Harshbarger of Jerseyville, Stephen Harshbarger of Bethalto and William and Ethan Harshbarger, both of Wood River; three daughters, Angela and her husband, Harold McBride of Cottage Hills, Tracey Harshbarger and her fiancee, Jeffery Gorman, both of Granite City, and Amy Harshbarger of Cottage Hills; eight grandchildren, Aryne, Abby and Jacob McBride, Richard William, Alexis, Jonathon and Jakob Harshbarger and Stephanie Harshbarger; four brothers and their spouses, Donald and Betty Harshbarger of Cottage Hills, Charles and Mary Harshbarger of Roxana, Gerald and Barbara Harshbarger of Georgia and Kenneth Harshbarger of Alton; four sisters and their spouses, Charlotte Deardeuff and Janet and Ronnie Lewis, all of Cottage Hills, Ruth and Denver Hardesty of Godfrey and Nancy Staples of Kansas; a special brother and sister-in-law, James and Brenda Hammond of Wood River; other extended family; and many dear friends.
He was preceded in death by his parents; one brother-in-law, Harold Deardeuff; aunts; uncles; and other extended family.
Visitation and funeral services were held at Elias-Smith Funeral Home and Crematory in Bethalto. Entombment was at Rose Lawn Memory Gardens in Bethalto, with full military honors by the Alton VFW Post 1308 Ritual Team.