Alton Sr High School
Class Of 1969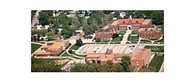 In Memory
Sophia A. Yakubovich (Lick)

Sophia A. (Yakubovich) Lick, 54, passed away on Monday, May 29, 2006, at her home in Pflugerville, Texas, with her family by her side after a long and courageous battle with cancer.
Born September 21, 1951, in East St. Louis, Illinois, she attended schools in Alton.
She was a devoted wife, mother and friend. She was a dedicated associate of Wal-Mart/Sam's Club for 15 years, where she considered many of her co-workers as her extended family.
Surviving are her loving husband, Charles Lick; two daughters, Rebecca and her companion, Robert Moore, and Sheryl Lick and her husband, Brian Lick; her father, Taddeus Yakubovich, and his wife, Dorothy; two brothers and their families, Alex and Sharon Yakubovich and Teddy and Jerry Yakubovich; a sister, Linda Wever, and her special friend, Dick Brown; as well as other endearing family members, stepbrothers and sisters; aunts and uncles; nieces, nephews; a great-niece and great-nephews. Her greatest joy in life was her six grandchildren, Meagan, Jeff, Grayson, Lauren, Jacob and Garrett; one great-grandchild, Lennon; and her beloved cat, Sara.
She was preceded in death by her mother, Madeline Blackburn.
Funeral Services were held at the Memorial Chapel of Cook-Walden/Capital Parks Funeral Home in Pflugerville with Reverend Tom Kesselring officiating.
Interment was in San Marcos City Cemetery, San Marcos, Texas.
Memorials were suggested to Hospice Austin and /or the Susan G. Komen Foundation.
Paynic Home for Funerals in Rosewood Heights was in charge of local arrangements.