Alton Sr High School
Class Of 1969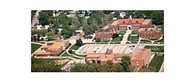 In Memory
Constance Donlow (Merrifield)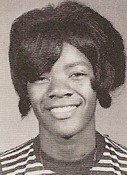 Constance Arnetta (Donlow) Merrifield, 58, of Springfield, IL, went home to be with the Lord on Friday, Nov. 13, 2009.
She was born May 11, 1951, in Alton, to the union of John Walter and Sarah Joiner.
Constance raised her children with a strong sense of responsibility and independence. She loved spending time with her grandchildren and family. She was a fun, loving person and had the most beautiful smile. She loved her two dogs, Coco and Blondie. One of her highest achievements was receiving her master's degree in 2005.
Constance leaves to cherish her memory two sons, Robert Jr. and Rico; two daughters, Johnita and Tiffoney, all of Springfield; six grandchildren, Lawrence, Jordan, David, Daynesha, D'Asia and R'Nya; six sisters, Alice, Georgia, Cynthia and Gevona, all of Alton, and Rochelle and Kimberly of Springfield; four brothers, John, William, George and Walter, all of Alton; a special friend, Tony Knotts of Decatur; and a host of other relatives and friends.
She was preceded in death by her parents and grandparents.
A memorial service was held Friday, Nov. 20, at Pleasant Grove Baptist Church 908 Martin Luther King Drive, Springfield, with Pastor Lee E. Fields, Jr. officiating.
Visitation and funeral services were held Saturday, Nov. 21, at The Church of the Living God, 1600 Maupin St. in Alton. Elder Donald Tolbert officiated.
Burial was at Upper Alton Cemetery.
Cathy M. Williams & Sons Funeral Home in Alton was in charge of arrangements.