Alton Sr High School
Class Of 1969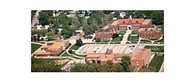 In Memory
Randall L. Atwood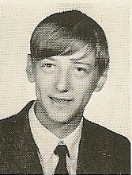 Randall L. Atwood, 17, of Alton, son of Mr. and Mrs. Donald Atwood, was fatally injured in an accident Tuesday, August 6, 1968, when the semi-tractor in which he was riding, went out of control, hit a concrete retaining wall and rolled down an embankment near Lambert-St. Louis Municipal Airport.
Born in Granite City, Feb. 27, 1951, he came to the Alton area with his parents as an infant and attended schools here. He would have been a senior at Alton High School this fall. He was a member of the Edwards Street Assembly of God Church, The Marching 100 and Pep Band.
Besides his parents, he is survived by a brother, Terry Richard, at home; two sisters, Karen Sue, and Laurie Ann, both at home; maternal grandmother, Mrs. Elmer Weiss of Alton; and paternal grandmother, Mrs. Helen Atwood of Granite City. A brother, Gary, preceded him in death.
Visitation was at Gent Chapel and funeral services were held at Edwards Street Assembly of God Church, with Rev. Owen C. Carr officiating. Burial was in Sunset Hill Cemetery, Edwardsville.