Alton Sr High School
Class Of 1969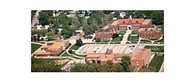 In Memory
Eloise Anita Bolling (Gates)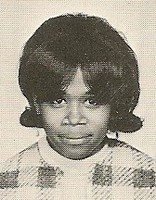 Eloise Anita Gates
Born: May 15, 1950
Died: November 05, 2015
Eloise Anita Gates was born May 15, 1950 in St. Louis, Missouri to the union the late John S. Bolling, Jr. and Ida Louise (Eddings) Bolling.

Eloise attended St. Patrick's Catholic School and Alton High School graduating in 1969. She later furthered her education, attending Lewis and Clark Community College, and became a certified nurse's assistant. Eloise professed a hope in Christ at an early age and was a member of The Well Worship Center under Pastor Joe Dunnagan.

The former Ms. Bolling was united in Holy Matrimony to Bobby Gates on January 25, 2001.

Mrs. Gates received eternal rest on November 5, 2015 at 6:18 p.m.

In addition to her parents, she was preceded in death by: a sister, Stephanie L. Bolling; and Two brothers, John A. Bolling, Sr. and Melvin H. Bolling

Left to cherish fond memories: her loving husband, Bobby of Godfrey, IL; a daughter, Shantell Gaston; Three sons, Victor Gaston, Robert Gaston, Jason(Ashley) Lucas; a sister, Margaret Bolling; Four brothers, Alan (Teresa) Bolling, Stephen Bolling, Martin Bolling, Jerome (Vista) Bolling; Eleven grandchildren; Seven great grandchildren; best friend, Linda Rangel; a god-son, Michael E. Bolling; and god-daughter, Ashley A. Johnson; and a host of nieces, nephews, cousins and friends.
Memorial Service: Monday, November 09, 2015, 3:00 PM
The Well Worship Center 212 West Elm Street Alton, IL 62002 Pastor Joe Dunnagan, Officiating