Alton Sr High School
Class Of 1969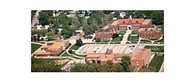 In Memory
Sheila M. Buckshot (Geabes)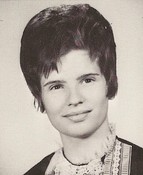 Sheila M. Geabes, 60, died at 8:34 a.m. Monday, Jan. 30, 2012, at Alton Memorial Hospital.
Born May 18, 1951, in Alton, she was the daughter of Eugene and Laverna "Maxine" (Smotts) Buckshot.
Sheila was a member of the River of Life Community Church in Godfrey. She loved the St. Louis Cardinals and was a hard worker and took care of others first. She was a wonderful mother, grandmother and friend.
On July 1, 1976, in Colorado Springs, Colo., she married Stanley M. Geabes Jr. He preceded her in death on March 15, 1983.
Surviving are two daughters, Cindy Geabes of Godfrey and her fiance, Matt Meixner, and Terri and Josh Schneider of Brighton; eight grandchildren, Aspen, Damon, Katelynn, Madison, Gracie, Bradley, Devon and Wyatt; four sisters, Carol McClain of Desoto, Mo., Edina Davis of Alton, Marian Dunston of Florissant, Colo., and Bobbie Curry of Alton; and several nieces and nephews.
She was preceded in death by her husband; a brother, Ron Buckshot; and one sister, Becky Noble.
Visitation will be from 4 to 8 p.m. Wednesday, Feb. 1, at Gent Funeral Home where funeral services will be at 10 a.m. Thursday, Feb. 2. The Rev. Roger Bruce will officiate.
Burial will be private. Memorials may be made to the National Kidney Foundation. Online guestbook and information may be found at www.gentfuneralhome.com.