Alton Sr High School
Class Of 1969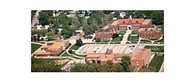 In Memory
Linda S. Dannenbrink (Martin)
Linda Sue Martin, 65, died at 3:15 a.m. Tuesday, December 29, 2015, at her home.
Born February 24, 1950, in Alton, the daughter of Raymond and E. Nadine (Damm) Dannenbrink. Both deceased. She married Donald L. Martin on March 11, 1972 in Alton. She retired from the Alton Telegraph. She was a member of Ladies Aux. of VFW Post #1308 in Alton, Lady Bugs and Junior Girls.
Survivors include her husband, Donald L. Martin; children, Charles Martin, Donna Martin and Amy (Randy) Morris, all of Godfrey; ten grandchildren; four great-grandchildren; brother, Richard and Cindy Dannenbrink; sister, Sherry and Terry Moore.
Preceded in death by parents; great-granddaughter, Chloe Murphy; father-in-law and mother-in-law, Charles and Lena Martin.
Visitation: 2-6 p.m., Sunday, Jan. 3, 2016, at Alexander & Gubser Funeral Home. Funeral: 11 a.m. Monday, Jan. 4, 2016, at Alexander & Gubser Funeral Home in Jerseyville. Rev. Roger Bruce to officiate. Burial: Valhalla Memorial Park in Godfrey.
In lieu of flowers, memorials to the family in care of the Funeral Home.
Alexander & Gubser Funeral Home in charge of arrangements.