Alton Sr High School
Class Of 1969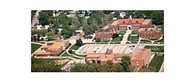 In Memory
David A. Harris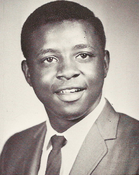 David Allen Harris, 41, died unexpectedly at 7:10 p.m. Saturday, July 13, 1991, at Christian Hospital Northeast, St. Louis County.
He had been a car salesman at Piasa Lincoln Mercury and Ray Gremli Chevrolet, both of Alton, and was a U.S. Air Force Vietnam War veteran.
Born on June 11, 1950, in Alton, he was the son of Helen (Johnson) Harris of Alton and the late Sylvester Harris.
In addition to his mother, surviving are a daughter, Deana Anderson of Alton; a grandson; and two sisters, Ruth Bragg and Marcia Harris, both of Alton.
Visitation was held at Williams Mortuary in Alton.
Funeral services were held at Tabernacle Baptist Church in Alton with the Rev. Lonnie Calmese officiating.
Burial was in Upper Alton Cemetery.