Alton Sr High School
Class Of 1969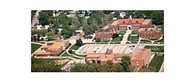 In Memory
John Kozonasky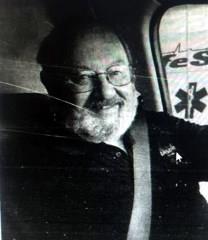 John "Koz" F. Kozonasky, 66, died Jan. 28, 2017, peacefully at his home with his family by his side. He was born on Dec. 27, 1950, in Trenton, New Jersey, to John M. and Hazel Ruth (Coonrod) Kozonasky. He married Claudia McGinnis on Sept. 7, 1984, in Alton, Illinois, and she survives.
John was a member of the Cherry Street Baptist Church. He was active in the Boy Scouts before earning the rank of Eagle Scout. He graduated from Alton High School in 1969, then served in the United States Army until he was honorably discharged. While serving, he was part of the presidential helicopter fleet, then working out of Belgium, handling personnel duties at SHAPE (Supreme Headquarters Allied Powers Europe). He then worked, for a short time, at McDonnell Douglas, before starting EMT training in 1978, joining MedCo Ambulance Service, where he worked two years before he went to Lifestar's predecessor company, Cambells Ambulance. He retired from Lifestar Ambulance Service on Sept. 1, 2011, after 33 years of service as a paramedic. He then worked at The Alton Telegraph until time of death. He enjoyed camping, spending time with his grandkids, and always willing to help family and friends, and even a stranger whenever needed.
Along with his wife, he is survived by his children: Brian Stahlschmidt (Dusty), Chad Stahlschmidt (Brittney) John Michael Kozonasky, Tara Cherry (Don); grandchildren: Tyler, Trey, Hope and Sierra Stahlschmidt, Ashley, Madison and Emilee Cherry. He is also survived by three sisters, Sue Cole (Weston), Marcia and Mary Kozonasky, sister-in-law, Jenny Hausman (Jason), and a brother-in-law, Michael McGinnis (Debbie). Also surviving are many aunts, cousins, nieces, nephews, great nieces and nephews, and his beloved pet dog Sassy. He was preceded in death by his parents, his grandparents, many aunts and uncles, his mother-in-law, and a great nephew, Samuel Biggs.
Arrangements are as follows: Saturday, Feb. 4, at Faith Fellowship in Alton, Illinois. Visitation will be at 1 p.m. with memorial service beginning at 2 p.m. In lieu of flowers, memorials may be made to the Sam Biggs Memorial Foundation to help fight childhood cancer, or OSF St. Anthony's Hospice.
Published in The Telegraph from Feb. 1 to Feb. 2, 2017