Alton Sr High School
Class Of 1969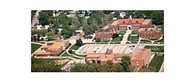 In Memory
Maurice J. Manley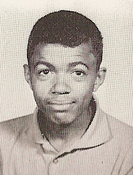 Maurice James "Jimmy" Manley, 46, died at 7:50 p.m. Wednesday, Nov. 23, 1994, at Alton Memorial Hospital after a brief illness.
Born in Alton, he was the son of Frank T. and Marion L. (Stewart) Manley of Alton.
He was a former employee of Owens-Illinois Glass Inc. in Alton and was a self-employed carpenter and mechanic.
He married the former Kathy Renee Foster July 7, 1992, in Alton. She survives.
In addition to his wife and parents, he is survived by a son, Maurice James Manley Jr. of Winston Salem, N.C.; three daughters, Nicole and Nakisha Burnett and Hillary Jameen Lee, all of Alton; three brothers, Terry Eugene Manley of Alton, Larry Andrew Manley of Bellflower, Calif., and Frank Matthew Manley of Winston Salem, N.C.; three sisters, Brenda Lynn Manley and Charlotte Yvonne Manley, both of Winston Salem, and Cassandra Elaine Manley of Greensboro, N.C.; a special aunt, Leola Swopes of Alton; and a host of aunts and uncles.
Visitation and funeral services were held at St. John Baptist Church in Alton. Rev. Danny Holliday officiated.
Burial was at Alton City Cemetery.
Williams Mortuary of Alton was in charge of arrangements.