Alton Sr High School
Class Of 1969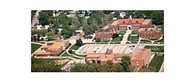 In Memory
Clinton L. "Vernie" Monroe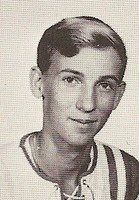 Clinton L. "Vernie" Monroe Jr., 48, died unexpectedly at 8:28 a.m. Sunday, May 23, 1999, at Saint Anthony's Hospital in Alton.
A son of Clinton L. Monroe Sr., of Alton and the late Patsy L. (Ontis) Monroe, be was born March 14, 1951, in Wood River.
A self-employed mechanic, he was a member of Alton Eagles Aerie 254 and the North American Hunt Club. He was also a U.S. Army veteran.
He married the former Susanne Main on Oct. 11, 1995, in Cherokee Village, Ark. She survives.
In addition to his wife and father, surviving are two sons, Donnie and Coty Monroe, both of Godfrey; seven daughters, Misty Brewer, Ashley, Amber, and Brittany Monroe, all of Wood River, Diane and Mike Reising of Hamel, Tracey Main and Rick Grubb of Medora and Laurie Main of Meadowbrook; eight grandchildren; two brothers and sisters-in-law, Bobby and Kathy Monroe of Cherokee Village Ark., and Roger and Pat Monroe of Ladue, Mo.; and a sister and brother-in-law, Sue and Mike Bridgeman of Alton; and several nieces and nephews.
He was also preceded in death by a son, Cody Monroe.
Services were held at Elias-Smith Funeral Home in Godfrey. Burial, with full military services by Veterans of Foreign Wars Post 1308 Ritual Team, was in Upper Alton Cemetery.