Alton Sr High School
Class Of 1969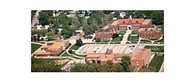 In Memory
Michael Morrissey VIEW PROFILE
It is with a very heavy heart that the family of Michael Miller Morrissey announce his passing to be with our Lord, on Nov. 15, 2017, at the age of 66, with his eldest son at his side.
Born June 17, 1951, in Alton, Illinois, to Edmund Miller and Therese (Trixie) Louise Morrissey, Michael graduated from Alton High School in 1969, during which time he met his lovely bride Linda Newby and they were married on April 1, 1970. After graduating from Alton High he earned a degree in Business Administration from the University of Miami in 1973, and Michael and Linda welcomed three wonderful children into the world (Michael, Jr., Vanessa, and Ryan).
After his graduation, Michael followed his father's footsteps as an entrepreneur and opened Morrissey Construction Company of Missouri in 1973, an extension of the family-founded Morrissey Construction Co. During this time, Michael was instrumental in developing the first ever condominium conversion project along the Lake of the Ozarks, a special place where he grew up vacationing with his brothers and sisters. Upon successful completion of this project, Michael returned home to assist in the cultivation and growth of Morrissey Construction Company. His experience and expertise were unmatched. As someone who worked by his father's side since the age of 10, and served in many different roles, Michael took over as President of Morrissey Construction in 2010 and served his community in this role until his passing. Throughout his influential time, Michael oversaw and participated in the completion of more than 15,000 housing units, retail outlets, churches, schools, institutional facilities for the developmentally disabled, and law enforcement headquarters.
Michael had a love for all things St. Louis, fishing, and coins; passions he earnestly shared with his friends and loved ones. Regardless of the conditions, Michael would be the first to bait a hook and the last to leave the dock. He loved vacationing, particularly to locations that included a beach with a deep-sea fishing boat harbor nearby. His friends and family would receive rare coins to commemorate important dates, and shared the experience of many Cardinals and Rams games, including World Series and Superbowls, along with annual trips to the circus with him.
An outstanding athlete himself, Michael rarely missed a sporting event or any opportunity to cheer those he loved. He was also known to make frequent deliveries of doughnuts to all his grandchildren's homes on weekend mornings.
Michael's infectious and fun personality was highlighted when surrounded by his loved ones – and will forever positively impact those he held most dear. His combination of kindness, patience, and empathy will be greatly missed, and forever remembered.
Michael leaves behind to cherish his memory, his wife Linda and their three children, Michael, Jr. (Amanda), Vanessa Bassett (Randy), Ryan (Sara); grandchildren: Konnor, Kollin, Karson, Kooper, Madison Bassett, Isabelle Bassett, Shane, Caroline and Vivienne. Michael is also survived by his 10 siblings: Ed, Jr. (Patty), Barbara McGrew (Michael), Tom (Laurie), Jim, Joe, John, Teri Holland (Dean), Dan (Kimara), Patrick, and Kathy Brandt (Kurt). Additionally, Michael is survived by his sisters and brothers-in-law: Patti Hughes (Frank), Noreen Newcome Newby, Kathy (Terry) Bristow, Nancy (John) Magurany, William (Anna) Newby, and Randy (Guillermo) Newby. Additionally, he leaves behind many nieces and nephews.
Michael was preceded in death by his parents (Ed and Trixie Morrissey), father and mother-in-law (Bill and Betty Newby), brother-in-law Michael Newby, and sister-in-law Theresa Harpole. All of whom are dearly missed.
Visitation is scheduled for Friday, Nov. 24, 2017, from 3-7 p.m. at St. Ambrose Catholic Church in Godfrey with funeral services at the church at 10 a.m. Saturday, Nov. 25, 2017. Burial will follow at St. Patrick's Cemetery in Godfrey.
Memorials can be made to Theresa's Research Foundation, St. Ambrose School or Marquette Catholic High School.
Elias, Kallal & Schaaf Funeral Home in Godfrey will be handling arrangements.
An online tribute and guestbook may be found at www.eliaskallalschaaf.com.
Click here to see Michael's last Profile entry.