Alton Sr High School
Class Of 1969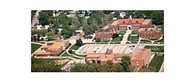 In Memory
John Michael "Mike" Norris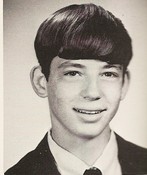 Mike Norris, 62, formerly of Alton, died at 4:55 p.m. Friday, July 26, 2013, at St. Clare Health Center in Fenton, Mo.
Born in Alton on June 30, 1951, he was the son of John F. and Mary A. (Boyd) Norris.
On Aug. 20, 2002 he married the former Marsha Harp in Key West, Fla. She survives.
Mike graduated from Alton High School in 1969. He then studied diesel, gasoline engine mechanics and diesel electrical system technology at Ranken Technical Institute. He worked for Fabick/Caterpillar in Fenton, Mo., as a truck engine account manager for 21 years. He was an avid boater and loved building and flying radio-controlled planes.
In addition to his wife, he is survived by a son and daughter-in-law, Chris and Angie Norris of Arnold, Mo.; two grandchildren, Tia and Lexi Norris of Arnold, Mo.; two brothers, Steve Norris (Karen) of Bethalto, and James Norris (Bettie) of Alton; three sisters, Frances Cain (James) of Alton, Linda Benson (Jack) of Spanish Lake, Mo., and Lucy Strebel (Jack) of Fulshear, Texas; numerous nieces and nephews; and his in-laws, James and Ruie Harp of Bethalto.
He was preceded in death by his parents.
Visitation will be from 4 until 8 p.m. Tuesday, July 30, at Gent Funeral Home, where funeral services will be at 1 p.m. Wednesday, July 31. Reverend Erik Scottberg will officiate.
Burial will be at Rose Lawn Memory Gardens in Bethalto.
Memorials may be made to St. Louis Children's Hospital, One Children's Place, St. Louis, Mo., 63110.
Online guestbook and information may be found at www.gentfuneralhome.com.