Alton Sr High School
Class Of 1969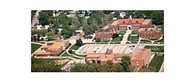 In Memory
Frances (Terri) Rallo (Clowers)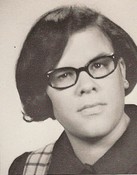 Frances Teresa "Terri" (Rallo) Clowers, 56, died at 10:54 a.m. Thursday, Dec. 6, 2007, at her home.

Born May 31, 1951, in Alton, she was the daughter of Joseph John and Mary V. "Judy" (Williams) Rallo.

On July 4, 1981, she married Kevin Lee Clowers. He preceded her in death on May 26, 1998.

She was a special education teacher for many years for the Alton school system.

Surviving is a brother, Joseph John Rallo and his wife, Shirley, of Panama City, Fla.; a niece, Angel Courtney and her husband, Brian, of Panama City; nephews, Brad Yuhas and his wife, Sherry, of Panama City Beach, Fla., and Chris Yuhas of Austin, Texas; an uncle, Tom Rallo and his wife, Madeline, and their family of Edwardsville; a cousin, Bill Williams and his wife, Diane, of Coco, Fla.; a sister-in-law, Joyce Clowers of Godfrey; and her beloved canine companion, Coco.

She was preceded in death by her parents.

Visitation and a memorial service were held at Gent Funeral Home in Alton. The Rev. Brad Donoho officiated.

Burial was private. Memorials may be made to the Early Childhood Center at the Alton School District.