Alton Sr High School
Class Of 1969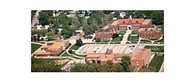 In Memory
George F. Stolze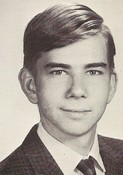 George F. Stolze of Aurora, Colorado, formerly of Alton, died Friday, Aug. 4, 2000, at University Hospital.
Born Sept. 11, 1950, in Alton, he was a son of George E. and Elizabeth (Schindwolf) Stolze.
He graduated from Alton High School and had three years A&P mechanic training.
A U.S. Air Force veteran, he served 14 years.
Employed as a mechanic with Continental Airlines, he was a member of the Second Wind Lung Transplant Association.
He married Elizabeth (West) Stolze Oct. 14, 1983, in Denver. She survives.
Also surviving are three sons, Scott Stolze of Springfield, Dustin Reynolds of Eastman, Georgia, and Justin Hernandez of Denver; a daughter, Tean Hernandez of Aurora, Colorado; a grandson, Alex Garrett; a sister, Brenda Kolak of Cary; and a brother, Jack Kauffold of Mazatlan, Mexico.
Services were held at Aurora Chase Mortuary in Aurora, Colorado.
Memorials may be made to the Second Wind Lung Transplant Association, 300 S. Duncan Ave., Suite 227, Clearwater, Florida 33755.