Alton Sr High School
Class Of 1969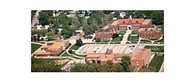 In Memory
Janet E. Stolze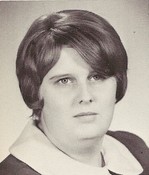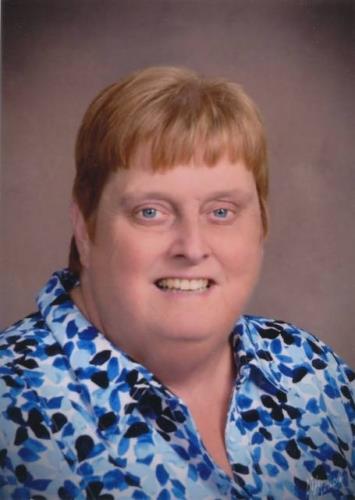 Janet Eileen Stolze, 65, passed away at 10:36 a.m. on Monday, May 22, 2017 at Alton Memorial Hospital with her family by her side.
She was born on August 1, 1951, in Wood River, the daughter of Ernest J. and Stella O. (Dodson) Stolze.
She was a Human Services case worker at the Illinois Department of Human Services for 40 years. Janet was a member of St. Ambrose Catholic Church in Godfrey. She enjoyed cooking, playing bunco, traveling and spending time with her dog, Daisy.
She is survived by four sisters, Carol (Dave) Wilcox of Alton, Sue Kelly of Alton, Barb (Greg) Sutphin of Godfrey, Jean (Don) Goetges of Alton; four nephews, Mike (Deb) Wilcox, Steve (Jen) Kelly, Jeff Wilcox, Matt (Lori) Sutphin; six nieces, Cindy (Jeff) Lowe, Lisa Wolf, Tracie (Mike) Eilerman, MaryBeth (Matt) Pagano, Lori (Gregor) Vadnal, Katie (Rob) Sutphin-Cope; 11 great nieces; seven great nephews, and her best friend, Joan Williams.
In addition to her parents, she was preceded in death by a nephew, Jason Wolf.
Visitation will be on Thursday, May 25, 2017, from 5 to 8 p.m. at Elias, Kallal and Schaaf Funeral Home in Godfrey.
Mass will be held at 10 a.m. on Friday, May 26, 2017 at St. Ambrose Catholic Church in Godfrey with Fr. Steve Pohlman celebrant.
A private burial will be held at a later date at St. Joseph's Cemetery.
In lieu of flowers, memorials may be made to Siteman Cancer Center, St. Ambrose Playground Fund.
Elias, Kallal and Schaaf Funeral Home in Godfrey is in charge of arrangements.
Condolences may be found online at www.eliaskallalandschaaf.com.