Alton Sr High School
Class Of 1969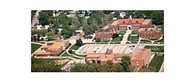 In Memory
Michael R. Tieman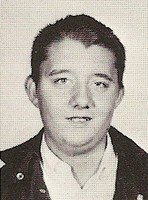 Michael Ray Tieman, 47, died Tuesday, Feb. 16, 1999, at Christian Hospital Northeast in St. Louis County, following a traffic accident.
He was born Aug. 28, 1951, in Wood River, a son of Helen June Tieman of Alton.
Employed at Laclede Steel in Alton for more than 29 years, he was a crane operator and a longtime active member of the Twin Rivers Search and Rescue.
He married the former Beverly Eugenia Tribble May 7, 1988, in Alton. She survives.
In addition to his wife and mother, surviving are a daughter, Janan Tribble of St. Louis; his father-in-law and mother-in-law, Howard and Oleta Jones of Pocahontas, Ark.; and other extended family and many friends.
Services were held at Fine and Quinn Chapel for Funerals with the Rev. Maurice Burgand officiating. Burial followed in Upper Alton Cemetery.