Alton Sr High School
Class Of 1969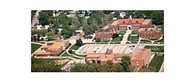 In Memory
Kerry D. Walter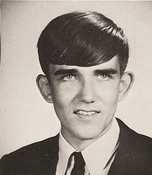 Kerry D. Walter, 61, died at 1 a.m. Monday, April 29, 2013, at his home in Alton, surrounded by loved ones, after a long battle with bladder cancer.
Born Oct. 19, 1951, in Alton, he was the son of Donald "Jake" and Helen "Dolly" (Foster) Walter.
He owned and operated The Milk Store in Alton and later worked for Missouri Water Company as a buyer.
Surviving is a son, Jason Walter (Kirsten) of Oronoco, Minn.; two grandchildren, Cole and Laney Walter; a brother, Rick Walter (Debra) of Moro; and a sister, Roxanne Rogers (Mike) of Alton; several nieces and nephews and his fiance, Tina Price, and her three children.
Visitation will be from 4 p.m. until time of memorial service at 7 p.m. Friday, May 3, 2013, at Gent Funeral Home in Alton. The Rev. Nathan Gruver will officiate.
Memorials may be made to the Alton Muny Band or the American Cancer Society. Online guestbook and information may be found at www.gentfuneralhome.com.