Alton Sr High School
Class Of 1969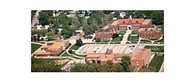 In Memory
Lewis H. White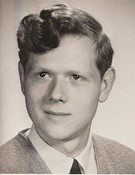 Lewis H. White, Jr., 29, of Godfrey, died at 2:30 p.m. Saturday October 25, 1980, at Barnes Hospital, St. Louis, following an illness of three years.
He was a mold maker at Owens-Illinois for 10 years, and was born in Alton, a son of Lewis H. and Bonnie (Robbins) White, Sr., of Alton.
Surviving, in addition to his parents, are his wife, the former Linda Troy, whom he married on May 9, 1970, in Alton; two daughters, Lori A. and Alaina R., both at home; his grandmothers, Lucille Gates of Cottage Hills and Terah White of Alton; a brother, Mark of Alton; and a half-brother, Donald Patton of Thomasville, Illinois.
Visitation and Franklin Masonic Lodge No. 25 AF and AM services were held at Gent Funeral Home in Alton. The funeral service was conducted by Rev. H. Todd Taylor and burial was in Upper Alton Cemetery.