Alton Sr High School
Class Of 1969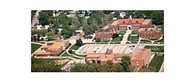 In Memory
Timothy E. Richey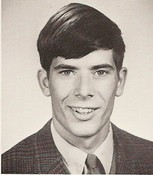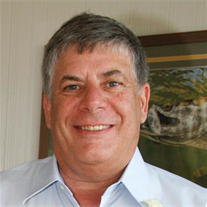 Timothy Edward Richey, 66, died at 3:02 p.m. Tuesday, September 27, 2016 at his home. Born March 17, 1950 in Alton, he was the son of Leonard and Edna (Varney) Richey.
Mr. Richey served in the Army Reserves and formerly attended St. Matthews Catholic Church in Alton. He was a member of the Kiwanis Club, the Alton-Wood River Sportsmen's Club, and the Alton Motorboat Club.
In 2000 he retired as a carpenter from Conoco Phillips after over 20 years of service.
On September 1, 1973 he married the former Mary Ann Losch in Alton. She preceded him in death on August 14, 1997.
Surviving are two daughters, Tiffany (Ben) Lubinski of Alton and Jill Honchell of Jerseyville, four grandchildren, Abbigail Powers, Jace Honchell, Lucas Lubinski, and Josie Honchell, one brother, Lenny Richey of Godfrey and two sisters, Kaye Hurest of Bethalto and Jo Ann (Don) Erthal of Godfrey.
A memorial Mass will be at 10:00 a.m. Wednesday, October 5, 2016 at SS Peter & Paul Catholic Church in Alton. Father Jason Stone will officiate. Burial will be private.
Memorials may be made to the Erin Green Benefit Account at Jersey State Bank or The Kids Shouldn't Have Cancer Foundation.
Gent Funeral Home in Alton is in charge of arrangements. Online guestbook and information may be found at www.gentfuneralhome.com